A Word From Rector
A Word From Rector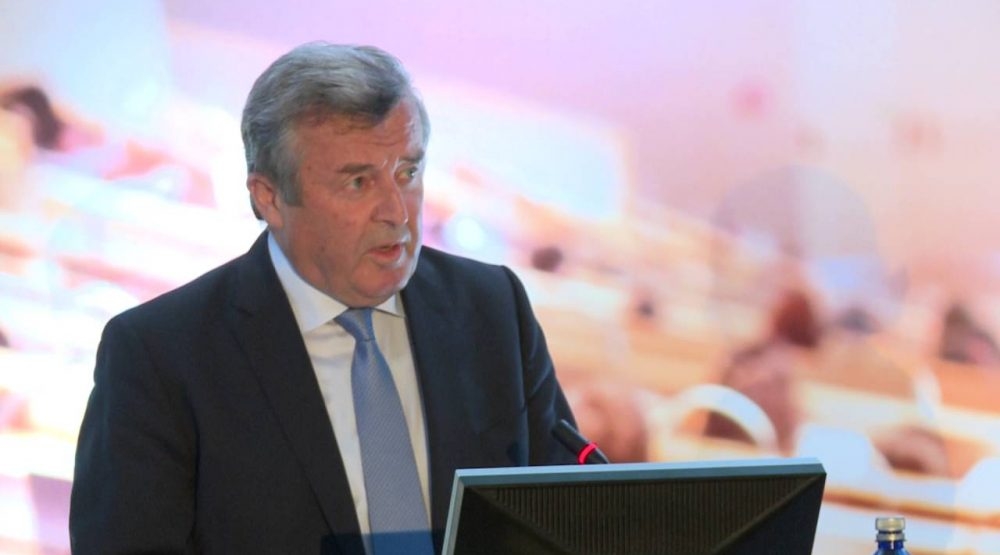 Welcome to UDG!
Studying at UDG is a challenge. Especially for those of you who have faith in yourself and the power of vision to build your future. UDG mission is to create conditions for studying upon principles of high quality European education. A several generations of graduates who have successfully continued their master's and doctoral studies in the West or are already very successful in companies and institutions where they found employment soon after graduation, shows that it is possible to achieve this. A number of them, with the help of UDG opened private companies during their studies, and many are considering to do so.

One of the important advantages of UDG is that it is developing multidisciplinarity. Of course, the fact that they are in a modern building, all together, students of ten undergraduate study programs, about 25 postgraduate and 3 PhD programs, or close to 2,000 students, allows the synergistic friction of various occupations and professions. Many foreign teachers and managers praise UDG studies because they are not massive studies. Indeed, studies are oriented to the student as an individual, a student whose character we are building through individual communication and group work. In addition to investments in fundamental technical knowledge, much is invested in skills of students. In particular, investing in IT skills, research skills, entrepreneurial approach to life, and communication skills. We strive to have students that will have the knowledge of 2-3, maybe even four foreign languages upon graduation, which is provided through our prestigious school of languages. We're probably one of a few universities that invests heavily in general education, literature and culture of the students, entertainment, sports, travel and art events.

Students have the opportunity of earn pocket money during their studies, then to attend international summer schools, summer internships in Europe, USA, Africa and Asia. Students are also provided with: Career counselling center, rhetorical sections, Debate Club, recitation sections, choir Polihimnija, Presentations: variety of new educational and technological secrets ... We have support from our largest companies, as we have dozens of signed cooperation agreements with businesses in Montenegro and the region. We also have agreements with universities in most countries of the region, Europe and several universities from the United States, Canada and South America. Teachers from all continents teach at UDG. We are members of a several international university associations: Association of Private Enterprise Education based in the U.S., World University Council based in Ankara and Central Eastern Europe Regional University Alliance. We have close cooperation with some large international foundations, such as Atlas Foundation, Liberty Fund, American Enterprise Institute...

We are proud of our young and promising teachers and assistants who are the backbone of the development of UDG. It makes us happy that the UDG was recognized by our academics that have achieved a successful career abroad, especially those who have returned to Montenegro and joined UDG team.

We are delighted to hear compliments from many of our guests who take part in our forums, round tables, exhibitions in our gallery. We are especially pleased by support of Mr. Jose Manuel Barroso, President of the Government of the EU (the European Commission), who was a guest at UDG. We are the only university in the region that he visited.

Classes are organized in state-of-the-art technological environment, in the building that allows the creation and enjoyment of students in a real university atmosphere, an atmosphere that builds positive energy and wakes the ambition of all. We have developed special financial programs to facilitate entry at UDG.

We hope that this year will be canceled dumping prices on the education market in Montenegro.
We have provided a number of scholarships from companies and the government of Montenegro which is a "customer" of fifty places for students at the Faculty of Polytechnic, Faculty of Food Technology, Food Safety and Ecology, Informatics and Security, studies that are not represented at the state University of Montenegro. From this academic year we are developing special programs and special solutions for gifted and talented high school students and their preparations for future postgraduate and doctoral studies. In addition to gaining knowledge and skills, as insisted upon by the new EU strategy document "Rethinking Education in the EU", we are focused on the development of competencies of our student that is on developing his motivation, set of values, attitudes towards life.
In a word, we develop character and self-esteem of students.The success of our students in their lives is a measure of our success as well.