Faculty of Applied Sciences
FPRN
Faculty of Applied Sciences
https://fprn.udg.edu.me/
Faculty of Applied Sciences (FPRN) was founded in 2016 as part of the University of Donja Gorica. Within the Faculty there are 4 study programs: Applied Psychology, Mathematics, Electrical Engineering and Computing and Geodesy.
The essence of the Faculty of Applied Science of UDG is based on interdisciplinarity - the acquisition of knowledge and the creation of skills that are in the function of understanding the area being studied.
The curriculum of these study programs is created in addition to disciplines related to the field of science for which the student has chosen, there are a number of common disciplines (Economics and Development, Geometry, Anthropology, Religion and Mythology, Philosophy of Science, Technology, Art) which are fundamental and give students a wider view of reality around them. These common disciplines enable the student to recognize in real life opportunities for the application of knowledge and skills related to the field of his studies.

The mission of the Faculty of Applied Science is to abandon the dominant approach to the study of "science for science", ie an isolated approach to the study of independent scientific disciplines and disabling the so-called "specialist blindness" and preparing a student for work on the global world market, developing awareness of the importance of science, research and application in practice, and motivating young people to choose for different areas of science through contemporary curricula and interactive teaching methods.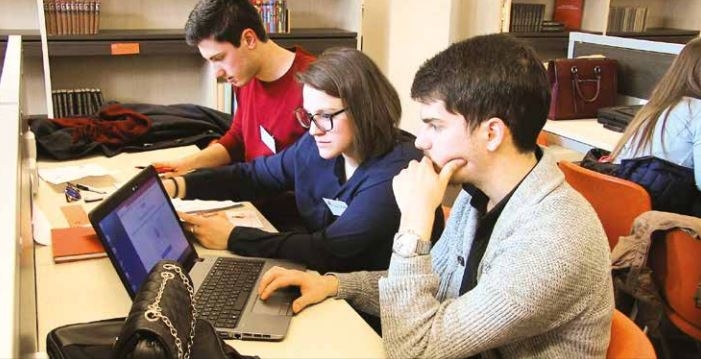 Courses
Primijenjena psihologija
Matematika
Elektrotehnika i računarstvo
Geodezija