Rector's speeches
srijeda, 30. mart 2022.
Speech on the official signing the partnership agreement with ASU
Dear colleagues,

Today is a historic day for the further development of the UDG. The day we created the opportunity for this University to become recognized and known worldwide. We are proud, all professors, associates, and students that in 12 years, from a field in Donja Gorica, we managed to reach a partnership with the first-ranked American University, Arizona State University (ASU), in the field of innovation, research, and online teaching.

I have to admit that I am feeling more excited today, almost scared, than when I spoke at the opening of this University. I am aware that this is a new beginning, but I am afraid if this ocean opportunity will be recognized and if we will use it, not only the UDG but also Montenegro and the region as a whole.
The past warns us to miss opportunities much more than we use them.
And, the UDG have not gained this opportunity easily!

It has been gained with hard work, great dedication, great love ... It has been gained with respect for the principles of an open university, a university that has developed on the vision different from the vision of a classical university, on a model of studies based on the idea of training students for life, more than for their job. We simply followed our motto "History of the Future". We have looked at our development from the future. We have followed our mission, which is to enable the student to be a responsible citizen of the global world. We have invested in his knowledge and his value system, and, even more, in his self-confidence, we have invested in his Being. In terms of student commitment, we are probably at the top of the world's universities.

The philosophy of our development is based on the openness and international networking of the UDG. Professors from all continents teach here, we have cooperation with nearly 100 universities in the world, we are known as the leading university in the region that provides students with international exchange, we are already at the head of international consortia for research and projects, participants in many international conferences and seminars.
Our involvement in international university and academic networks so far, and in particular, the fact that we have been tested by Arizona State University for about 18 months, testify that we have met international university standards, international university norms, international ethical rules. The university is no longer a national, but a transnational institution! Therefore, the partnership with ASU requires us to accept and win the strictest university standards in the world... A new development evolution of the UDG is required! ... That is the reason why we are in the phase of opening the International Institute for Research of Education for the Future!
Today, in the light of high speeds, every job is a Sisyphean task. When you achieve one goal, it immediately becomes the beginning of the struggle to achieve a new goal. So is this great development leap of the UDG in the past 12 years, now a platform for achieving goals in the next 20 years of partnership with ASU, but also with a network of other universities in the world.
The key goal of this cooperation is to develop the UDG as a research-entrepreneurial university, that is, to contribute, together with other universities in Montenegro and the region, that the university is not only educational, but an institution that integrates education, research and development, an institution that in the future should be one of the key drivers of the development of the community in which it lives and works.

I will not talk now about all the opportunities that this partnership provides, for students, for professors, for business, for society, both in Montenegro and the region. What is my immediate goal as rector, is that as many of our young people, people from the UDG and Montenegro, gain academic titles and academic experience, and become professors and researchers according to the standards and practices of ASU and other top universities in the world. We need to invest in a new generation of researchers and professors, we need to create professors for a new time. Only if we succeed - this partnership will fulfill its mission!
Dear students, dear young people from Montenegro and the region,
Be brave and take the opportunity you are being offered. Certainly, in addition to courage, you should also have the desire to create something great in life, to live a life that makes sense. Of course, that means that you have to make an effort, because "a song can't be sung without pain". Believe me, now it's all up to you! The UDG has already done a lot and will do everything, not only our students but every young man from the region, to get involved in using this opportunity.
Dear school principals,
With gratitude for our past cooperation, let's continue the good cooperation, now enriched with new opportunities provided by this partnership. The UDG is ready to help you realize all your ideas and innovation.
Dear business-oriented ladies and gentlemen,

Our cooperation must explode if we want to be on the future development streams of business. Let's create opportunities for money to run after us, not for us to run after money! It's not easy - but this time asks for it!
Dear parents,
We, as the UDG, have done a lot for our part. We expect you to encourage your children to accept new challenges. For your good, for their good, for their good, for Montenegro!
Dear friends and partners,
This is an opportunity for all of us, not just for the UDG. UDG does not want to keep this opportunity to itself but to share it with everyone who wants it!
I would like to thank our partners from Arizona State University, especially Michael and Doug, but also Rick and Cagri, for their past cooperation, recalling that we see this partnership as an opportunity for further institutional development of the UDG as an independent institution in the Arizona State University network, and as an institution that continues to cooperate with the network of universities with which it has cooperated so far.
Thank you for recognizing the UDG as one of the partners and giving us the opportunity to be part of your global university network, your commonwealth.

Thank everyone who helped the UDG to be what it is today, and even more, thank everyone willing to help the UDG to be on the global stage!
Cheers!
Others
Monday, 13. November 2023.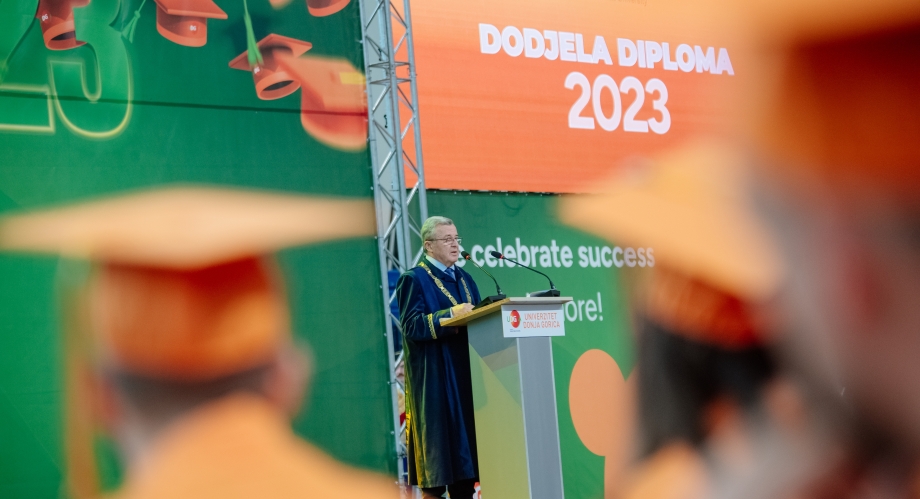 Wednesday, 6. October 2021.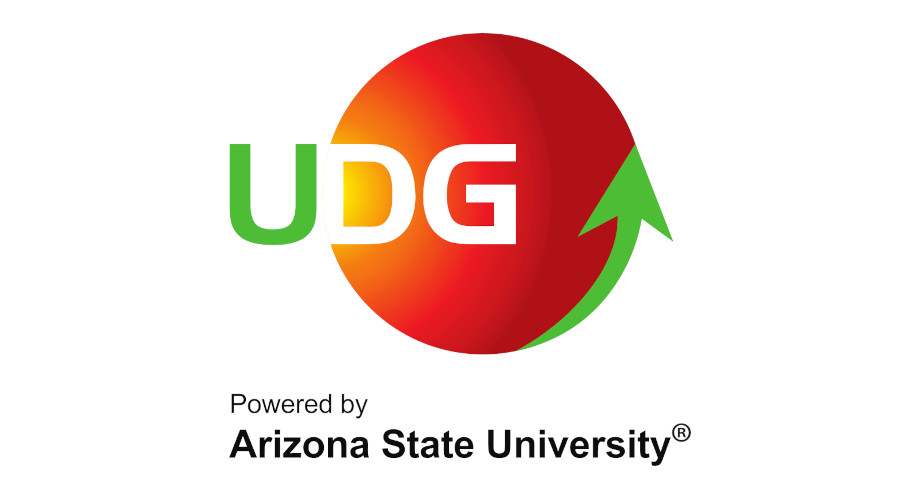 Monday, 11. November 2019.