petak, 9. april 2021.
Successfully completed English language course within the IESP project
The University of Donja Gorica within the project Fostering Internationalization at Montenegrin HEIs through Efficient Strategic Planning - IESP in March 2021 implemented an English language Course "Academic English and English as Medium of Instruction - EMI" for teaching and "Business English" for administrative staff of the University.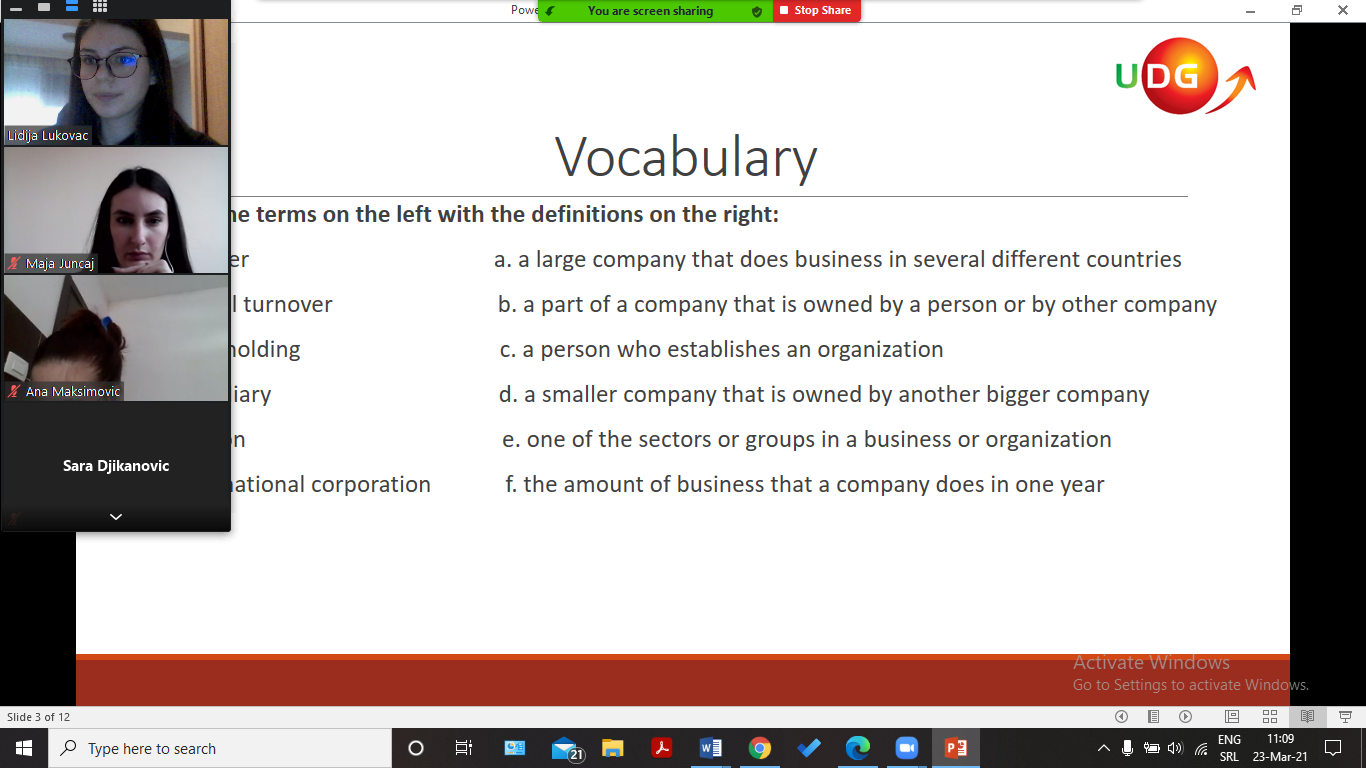 The IESP project is a two-year project funded by the European Commission under the Erasmus + capacity building program in higher education. The partners on the project are: University of Montenegro, University of Donja Gorica, Mediteran University, Ministry of Education, Ministry of Science, Agency for Quality Control and Assurance of Higher Education, University of Ljubljana, University of Cadiz and University of Cote d'Azur in Nice.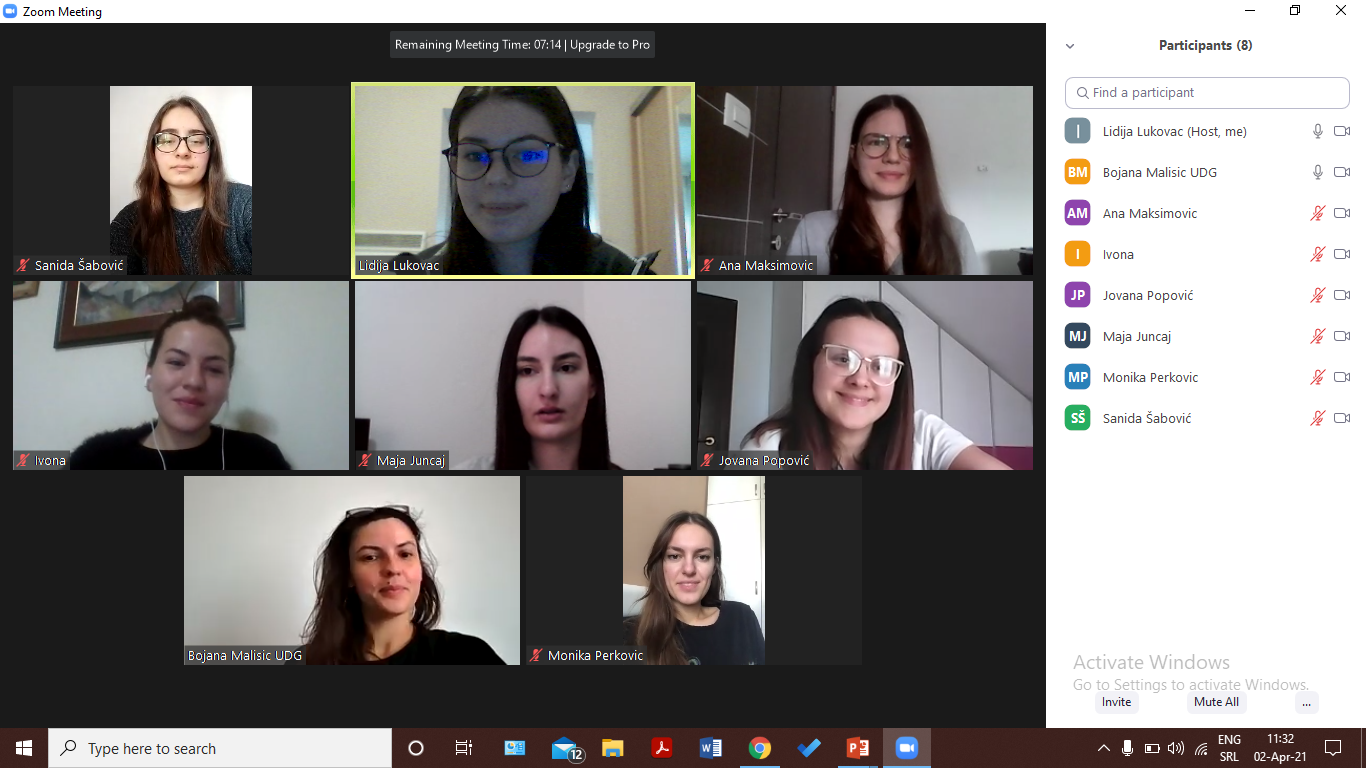 As one of the goals of the IESP project is to improve the knowledge and skills of teaching and administrative staff to participate in the internationalization process, within the course and for dissemination purposes, two-week classes were held where teaching and administrative staff of UDG had the opportunity to improve their English language skills. Professors and associates of the Faculty of Philology of the University of Donja Gorica were in charge of organizing and holding the course.