utorak, 16. maj 2023.
Companies provided mentoring and financial support to young entrepreneurs
The University of Donja Gorica once again proved its entrepreneurial research orientation which is recognized at the international level. Traditionally, for the thirteenth year in a row, the UDG International Exchange of Entrepreneurial Ideas was held, where new business ideas of high school students and university students from Montenegro and Europe were presented, and the financial support of companies provided to young entrepreneurs exceeded €20,000, which further strengthened the support mechanism for young entrepreneurs.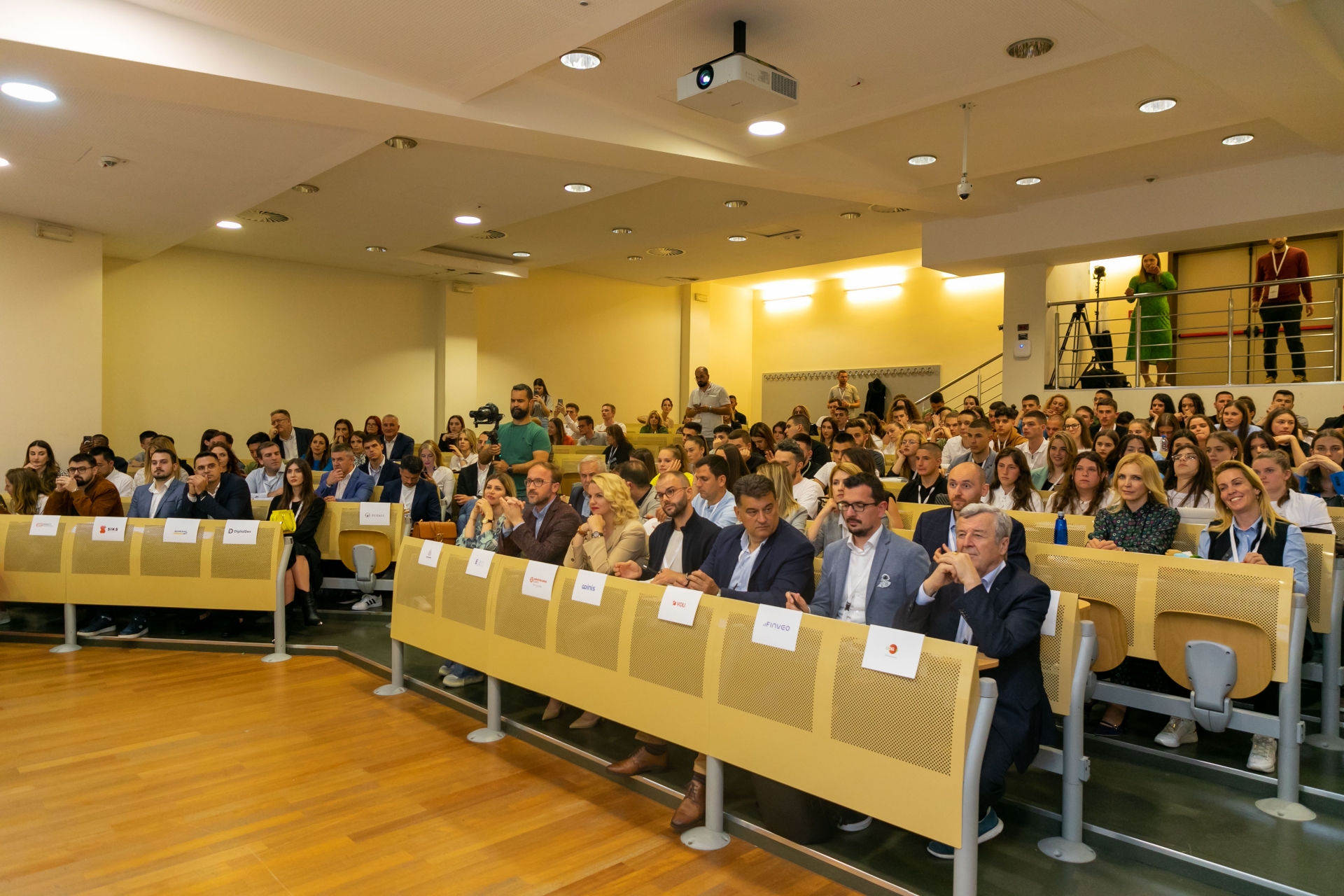 The International Exchange of Entrepreneurial Ideas was held at the University of Donja Gorica on May 9th, on the occasion of Europe Day. It brought together over 30 Montenegrin and international eminent companies from different spheres of activity. The university, student organizers and all participants owe a great debt of gratitude to the companies for their participation and selfless help to young people. The special importance of this event, its viability as one of the best models of entrepreneurship development among young people, is also shown by the fact that some people who are now participating as representatives of the companies are actually former students of UDG who once presented their ideas at one of the first exchanges of entrepreneurial ideas.
This year's edition of the Stock Exchange was organized as part of the second Festival of Entrepreneurship in Montenegro, the largest entrepreneurial event at the national level, and within which traditional entrepreneurial and research-innovative initiatives such as the project "Dig deeper, broaden the horizons" and the National Competition of Student Companies in Montenegro are organized.
As in all previous years, the event, with its very conception, particularly emphasized the creativity and innovation of young people, which, at the same time, encouraged and promoted their entrepreneurial spirit even more energetically, and additionally strengthened the mechanism of entrepreneurship development in Montenegro.
Innovative solutions for everyday use, the quality of the presentation, and most importantly the enthusiasm of high school and university students during the presentations, made the interest of the participating companies in supporting new entrepreneurial ventures even greater.
The best idea will be presented at the Company of the Year Competition 2023, which will be held in the period from 11th-14th of July in Turkey.