petak, 3. mart 2023.
EuroCC at SmAgTech EXPO VIRAL!
Within the two-day SmAgTech EXPO VIRAL event held at the University of Donja Gorica in the period from February 23 to 24, 2023 the results of the EuroCC project were presented with a special focus on the application of HPC and Ai/ML for computer vision in smart chicken farms.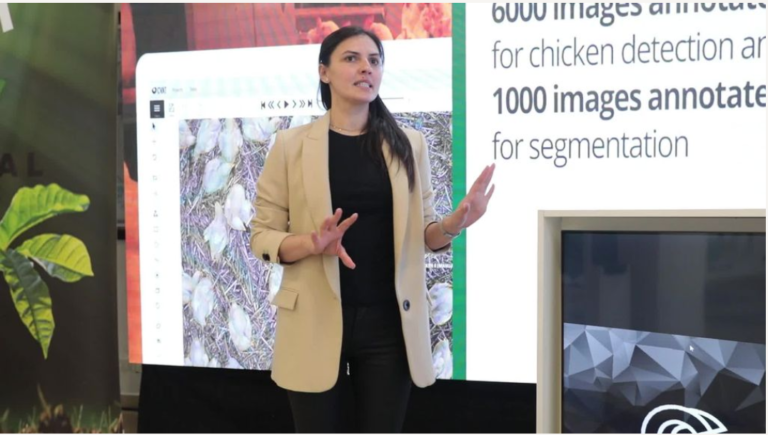 The event gathered over 300 visitors from Montenegro, Bosnia and Herzegovina, Serbia, Slovenia, the Netherlands, including agricultural small and medium-sized enterprises, representatives of the IT sector, and academy. In addition to the aforementioned, the event was attended by students and high school pupils attending educational programs complementary to agriculture, information technology and food technology.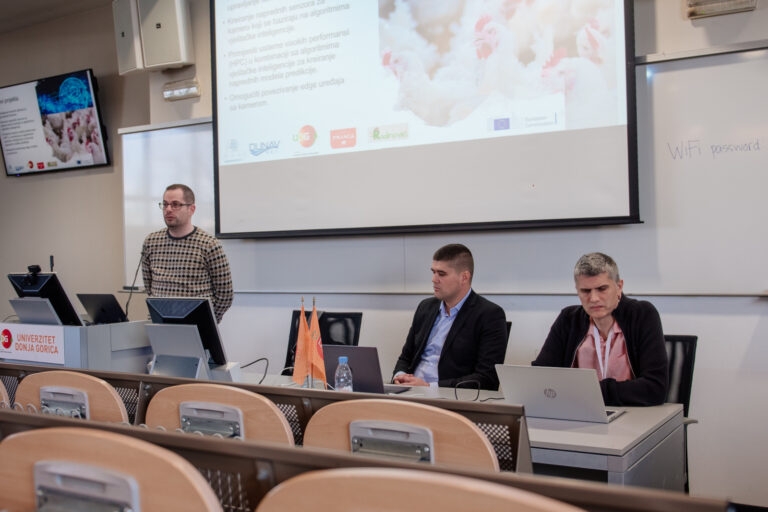 Numerous companies in the field of agriculture, food industry, as well as information technologies and systems that presented their products and services at the fair, had the opportunity to learn about the EuroCC project and the advantages offered by advanced computing in the form of HPC technology.As part of the EXPO, the representatives of NCC Montenegro presented a pilot project-experiment within Horizon 2020 for innovative small and medium-sized enterprises, which is related to the application of HPC technologies in agriculture, specifically in poultry farming, where with the help of HPC technology, diseases among poultry are monitored and predicted by applying machine learning.