srijeda, 15. decembar 2021.
NATIONAL CONFERENCE: CYBER SECURITY INDUSTRY 4.0 CHALLENGES
National conference on Industry 4.0 and Cyber Security issues in Montenengro held on December 15th in Hotel Hilton Podgorica, Montenegro. The conference is organized by UDG and in cooperation with the Chamber of Economy of Montenegro. During conference several research projects coordinated by UDG were presented.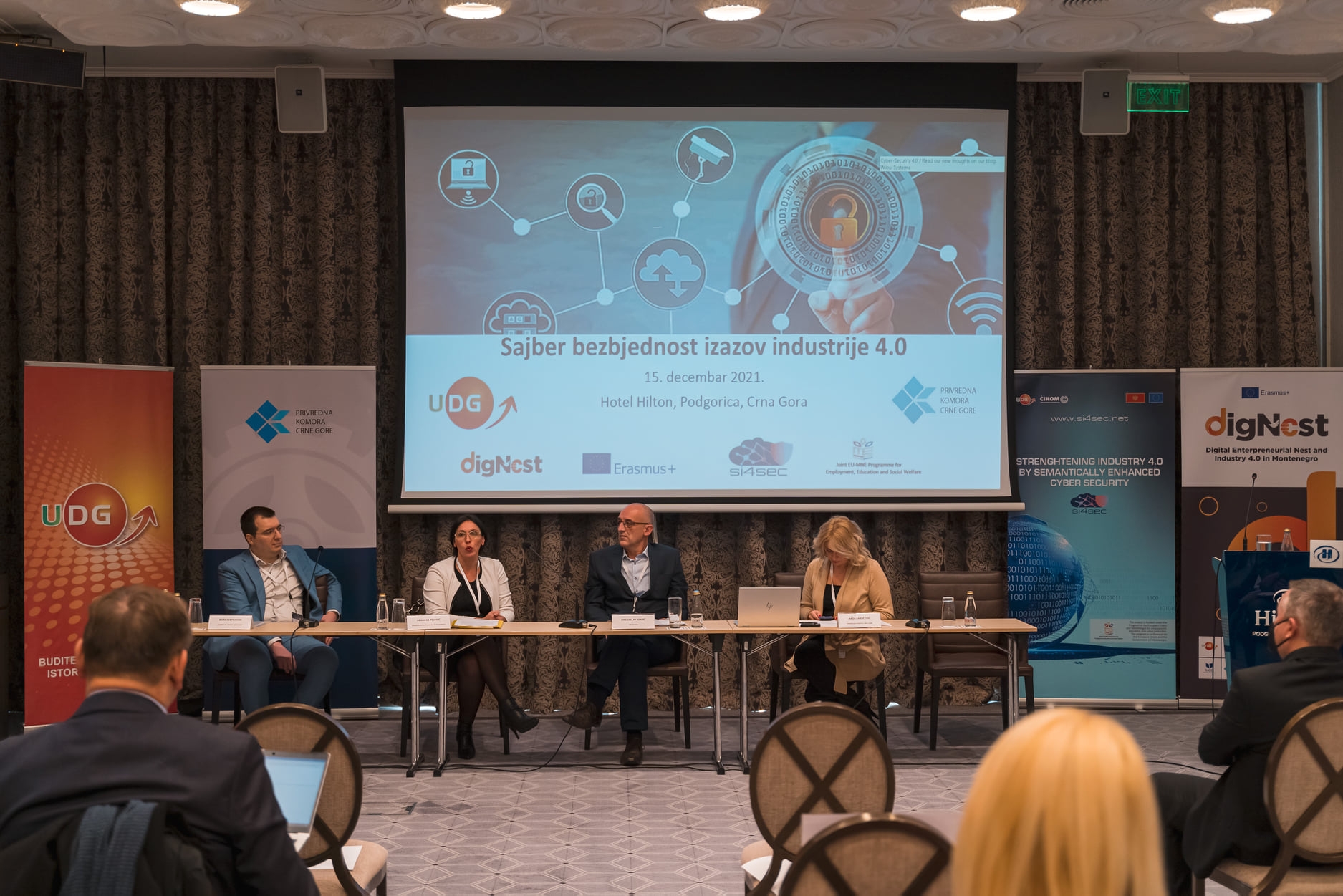 More information: https://dignest.me/#/